WASHINGTON, DC- The hearing by the U.S. House of Representatives Judiciary Committee is now at a crucial point with the focus on alleged misconduct of the U.S, president, charges for which will lead to an impeachment vote in the Democrat-controlled Housem and a trial in the Republican-controlled Senate.
Donald Trump is under the pump over allegations he attempted to trade U.S. government support in exchange for an agreement by Ukraine to investigate Joe Biden's Hunter Biden.
Joe Biden is the current main rival for Mr Trump's re-election plans.
Trump has denied any wrongdoing, saying the impeachment process based on his telephone call with Ukrainian President Volodymyr Zelensky is a political wicth hunt.
He has refused to accept an invitation to attend the hearings on Wednesday, and will not be sending legal counsel. This despite the invitation from the Chairman of the House Judiciary Committee Jerrold Nadler.
"At base, the president has a choice to make," Nadler said at the time of extending the invitation. "He can take this opportunity to be represented in the impeachment hearings, or he can stop complaining about the process."
"I hope that he chooses to participate in the inquiry, directly or through counsel, as other presidents have done before him," he said.
However in a letter to the committee, White House counsel Pat Cipollone described a "complete lack of due process and fundamental fairness," said the White House was not given sufficient notice and was not provided with a list of witnesses.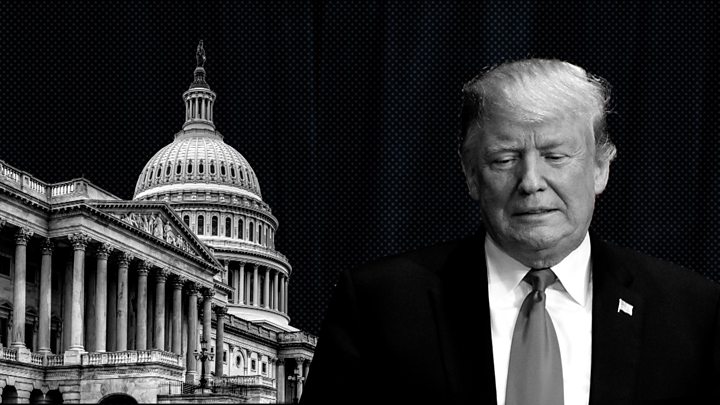 The Judiciary Committee is believed to have begun drafting articles of impeachment.
If a vote in the Democratic-controlled House is successful, a trial will be held in the Republican-controlled Senate.
If Mr Trump is convicted by a two-thirds majority - which is not likely given his party controls the Senate - he would become the first U.S. president to be removed from office by impeachment.